Parquet Flooring Restoration – Thaxted, Uttlesford, Essex
We recently completed this Parquet Floor Restoration project in Thaxted, Uttlesford, Essex for Mr and Mrs R., who wanted their dining room parquet floor restored to it's original look.
We were delighted to help them out and as you can see from the Before and After photos, their fully restored parquet flooring looked fantastic afterwards and our customers were very happy with the finished results.
Our thanks to Zafir and your team who recently restored our parquet flooring.  We are delighted with the finish which enhances our dining room in our grade 2 Listed house. The workmanship was of a very high standard and we thoroughly recommend your work.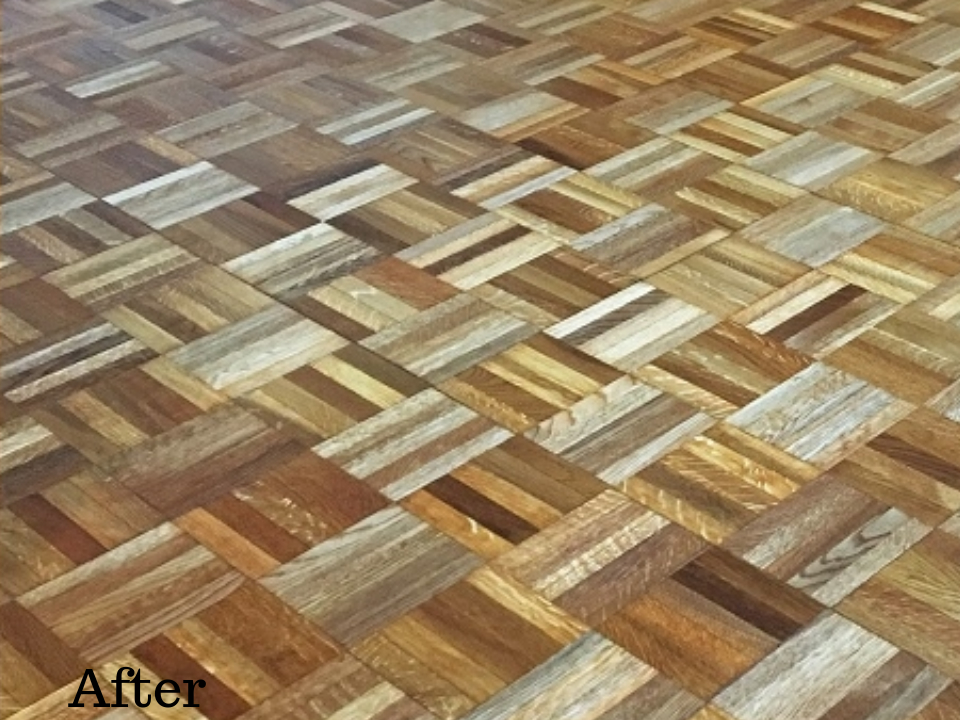 Before and After Photos: Dining Room Parquet Flooring